Based in Margaret River, Jesters Flat Equestrian started their Australian Stock Horse stud in 2008, with the purchase of ASH colt, Regret, from the late Brian Bird. Jesters Flat Regret, boasts impressive bloodlines dating back to Foundation Sires, Abbey and Sage King.
All JF Regrets progeny have shown consistently stylish presentation as well as being calm, athletic and intelligent. A perfect combination!
Did you know….. All Jesters Flat progeny are named after Australian literary figures!
HORSES FOR SALE 2023
The following ASH horses are ready for immediate sale. We also have a selection of good quality young ones, which will be ready in the months ahead. Let us know if you are interested!
All our horses are able to be registered as Australian Stock horses or as a First Cross. If you have any queries or would like to discuss a particular horse please email us on info@jestersflat.com or call Paul on 0427 574562.
To Be Announced. Yearling Sale late 2023.
STANDING AT STUD: Jestersflat Regret
Jestersflat Regret Service fee $1,100 plus GST(2023/2024 Season)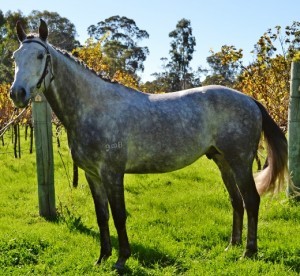 JESTERS FLAT REGRET ASH REG# 191090
Progeny already on the ground:
JF Alice Walker (Alice). Sold
JF Henry Lawson (Lawson). Sold
JF Dorothea Mackellar (Mackellar). Sold
JF May Gibbs (Gibbs). Sold
JF Germaine Greer (Greer)
JF Mem Fox (Fox). Sold
JF Daisy Bates (Bates)Sold
JF Tilly Aston (Aston) Sold
JF Nellie Melba (Nellie). Sold
JF Isobelle Carmody (Belle)
JF Cate Kennedy (Kennedy). Sold
JF Mary Durack (Durack)Sold
JF Sofie Laguna (Sofie) Sold
JF Judith Lucy (Lucy) Sold
JF Veronica Brady (Brady)
JF Romona Koval (Rommey) Sold
JF Tom Burlinson (Tom) Sold
JF Laura Jones (Jonesy) Sold
JF Ruth Park (Ruth) Sold
JF Kate Forsyth (Katie)
JF Diane Wolfe (Wolf)
JF Matilda Brown (Matilda) Sold
JF Victoria Laurie (Tippy)